We have discussed reasons why education is the key to reduce poverty. "But how?" you might ask.
The United Nations' 4th Sustainable Development Goal – Quality Education has emphasized the importance of education in combating not only poverty but also other societal issues. Learning how education can support impoverished people will help you understand why the world needs education and what the mission of Project Sprouts is. So here are 2 important ways that education affects poverty:
Education Teaches People Self Reliance
Self-reliance: the ability to depend on yourself and your own abilities
In the past, an indicator of poverty was one's income and possession; therefore, our understanding and measurement of poverty were limited to economic aspects: jobs creation, financial stability, and GDP growth.
However, Amartya Sen, a Nobel Laureate in Economic Sciences, has brought about "The Capability Approach" – a moral framework that offers a novel interpretation of human wellbeing and has influenced the United Nations Human Development Index. In Sen's approach, the capability is one's potential to achieve what one desires which directly means "self-reliance".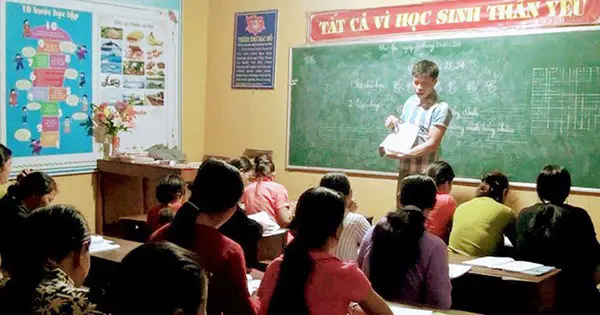 "Poverty is not just a lack of money; it is not having the capability to realize one's full potential as a human being"

Amartya Sen
So the correlation between education and self-reliance is that education helps people exploit resources that are available to them by providing social knowledge and skills. Thanks to education, people can harness all given materials to independently survive and grow out of poverty.
For instance, communication skill is an innate ability, yet literacy is not. Hardly can people learn to write or read if they don't have proper training. Eradicating illiteracy by providing quality education is a crucial step, allowing poor citizens to have better autonomy in basic tasks such as taking care of themselves, receiving information, and accessing health care.
Education Gives People Opportunities
Having no technological or digital literacy is a barrier to many rural residents to earn a living. Because most people have to work remotely, citizens without basic IT skills might be isolated at this time. This is why education is even more important in today's world.
Not only does education ensure people reach their full potential, but it also creates more opportunities. Because the majority of companies these days rely on academic achievements as an aspect of evaluation, education enables us to maximize the possibility to earn higher career prospects.
By graduating middle school, you have already widened your chance of getting an average-paid job. From that, having access to education can really enhance your opportunity in achieving a decent income.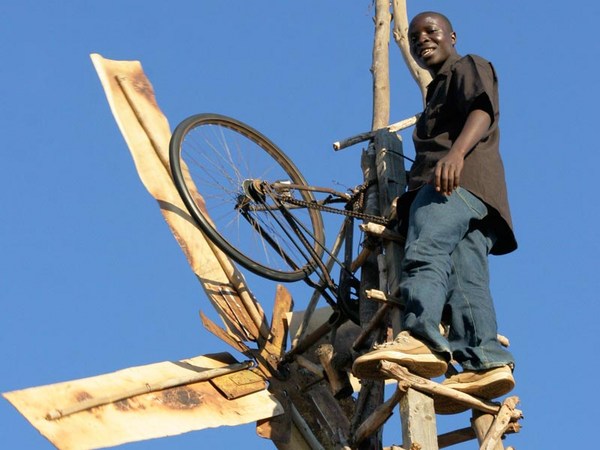 Another benefit of having access to education is to gain various skills and experience that will eventually help you in your journey of improving yourself and your economic status.
A great example of a person whose life was completely changed when he reached a higher level of education is inventor William Kamkwamb from Malawi. He was born in a society where hunger and poverty are common, but his endeavor and knowledge at higher education enabled him to save his whole village from water shortage. From that point on, education can provide an opportunity and freedom to anyone willing to follow its path.
Education is one of the main factors that can help fight worldwide poverty. This is why Project Sprout focuses on "helping poor students grow." We understand that education can help them help themselves to get out of poverty.
Project Sprouts was born with the mission of helping poor children and people in Vietnam. We are trying to help people who cannot earn money and receive a good education. It is time for you to help these poor people together with us!
At Project Sprouts, we realize that we can not solve all the problems of poverty in a situation like this. But we can seek to make a difference in the lives of needy children by giving them school supplies and encouraging them to continue their education; we can give them winter coats, boots, and blankets to help them stay warm during the cold winter months.
Project Sprouts would love to have you be a part of our community and help us to help worthy children in North Vietnam. 
You can find out more about Project Sprouts by clicking here or go to our give now page to donate by clicking here. As we are a grassroots organization, all funds go to help those in need.
Related Content:
What Is The Conclusion Of Poverty?
Poverty, a strange word that now does not exist in many people's lives even mine, actually appears everywhere in this world, in every country and city. As a high school student, "poverty" only exists in social media or newspapers. However, everything has changed since the COVID-19 pandemic appeared in Vietnam.
You can read more by reading What Is The Conclusion Of Poverty? by clicking here.
What Do You Understand By Human Poverty? 6 Reasons
Human poverty is one of those things that can be quite difficult for us to understand. Many groups are trying to eradicate poverty from the face of the earth, but it is not as easy as it sounds.
Many things can cause human poverty. One, of course, is by the lack of money to have a reasonable standard of living. Another is denial or lack of access to opportunities or education. Literacy or the lack of literacy can cause poverty. Also, the lack of job opportunities and proper medical care and the lack of other necessities as proper sanitation.
You can learn more by reading What Do You Understand By Human Poverty? 6 Reasons by clicking here.