Project Sprouts
Our Work
Project Sprouts has several main areas of focus which include giving school supplies and teacher kids to improverished schools; this helps allow the children to continue in school.
Giving winter coats and boots to student in many of these poor mountain areas. In many of these poor areas these students do not have adequate clothing for the cold winter months.
Collecting and redistributions slightly used clothing
Join With Us And Support Our Work.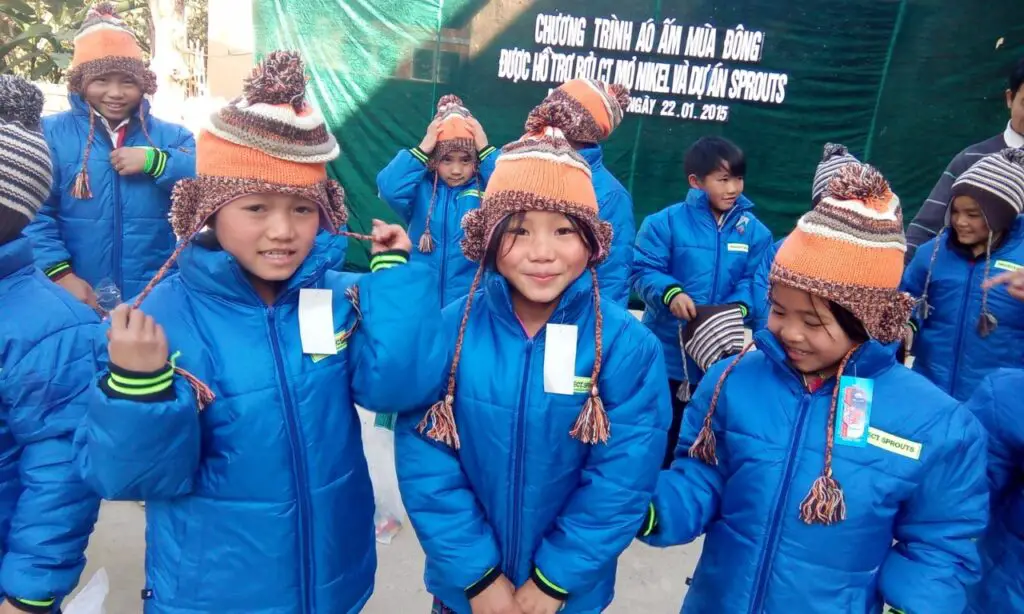 Winter Coats, Boots & Blankets
Many children suffer through the cold winters, so each year, we fundraise to supply winter coats and boots for children (aged 3-18) to help keep them warm during the harsh winter months in Northern Vietnam. 
School Supplies & Teacher Kits
Many teachers in Vietnam are given inadequate and insufficient funding to buy classroom supplies. As a result, many children cannot access or afford to buy the materials they need to complete their school assignments. 
This reality motivates us to focus on creating and supplying Student and Teacher School Supply Kits to schools at the start of each semester.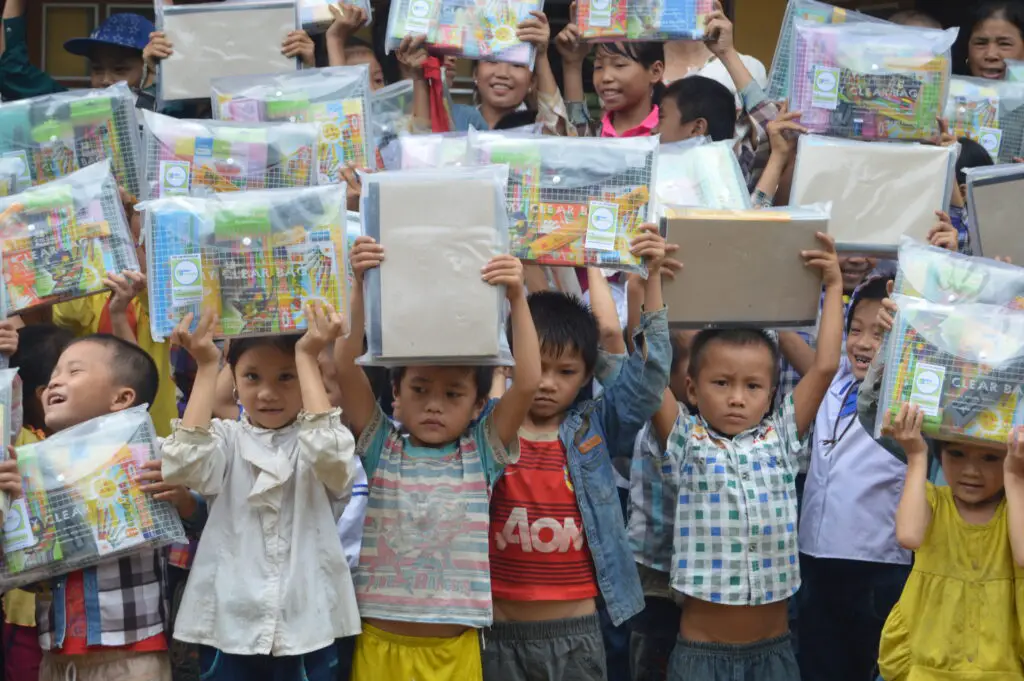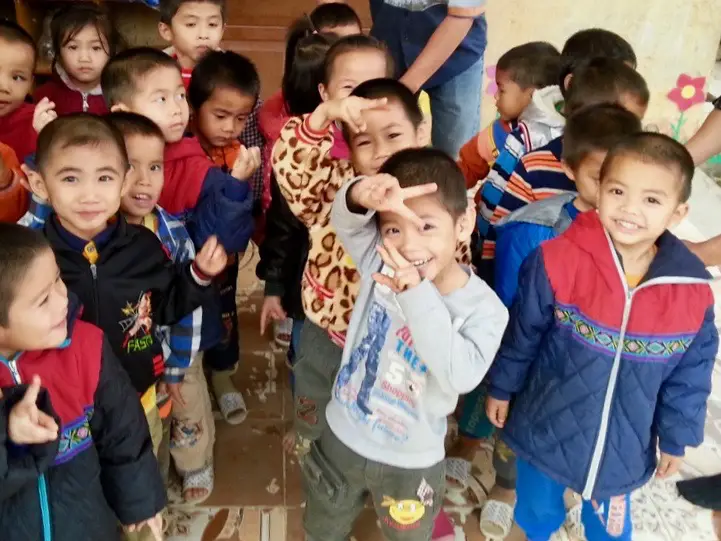 Clothing Drive
We work directly with other charities and local NGOs to help redistribute clothing to needy people around Hanoi and Northern Vietnam.  
If you are in Hanoi, Vietnam, and want to drop off some slightly used items for Project Sprouts, you can drop them off at Better World, No 44 Quang An, Tay Ho, Hanoi, during their working hours or contact us by clicking here for another drop-off location.
Give Now To Help Us Support Our Projects!
Sign Up For Our Newsletter!