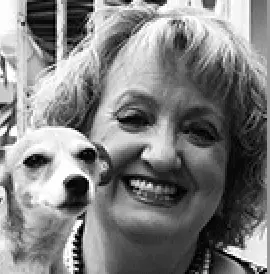 Anita Hummel
Blogger And Author
Hello, I'm Anita, and my unwavering passion centers around making a profound and positive impact in the lives of others. This fervor finds its purpose in my role as the founder of Project Sprouts, an organization very dear to my heart.
Project Sprouts stands as a testament to the power of volunteer-driven grassroots initiatives, firmly grounded in the belief that we possess the capacity to enact substantial change in the lives of underprivileged children. Our mission is simple yet powerful: to nurture the educational journey of these young souls, guiding them towards a brighter future.
With our home base in the vibrant city of Hanoi, Vietnam, our primary focus extends to the hill tribes of North Vietnam. Here, amidst the lush landscapes and rich cultures of the region, we tirelessly work towards uplifting these communities. Our commitment to social responsibility is the cornerstone of our efforts, as we extend a helping hand to those who need it most.
We extend a heartfelt invitation to you, dear reader, to embark on this remarkable journey alongside us. Together, we strive to create a meaningful difference and kindle hope in the hearts of deserving children. Your support and involvement hold immeasurable value, and we wholeheartedly welcome you to be a part of our mission to illuminate the futures of these young minds.
Some Fun Facts About Anita
Graduate of Brigham Young University in International Relations.
Global board member of the BYU Management Society, Provo, Utah.
Has an MMLCBLA – Which is a lot of letters for Masters of Law, Chinese Business Law (Open University of Hong Kong)
Has an MSc or Masters of Strategic Planning from Edinburgh Business School (Scotland)
A DBA candidate in Strategic Planning.
Co-author of "Starting and Operating a Business in Thailand." Published by McGraw- Hill Books – Singapore.
Guest speaker at various university and MBA programs
Most days, she rides her Honda Scooter around Hanoi, Vietnam.
Founded Project Sprouts, a grassroots charity organization that helps impoverished schools and students in North Vietnam.
Spent one summer during college backpacking around Europe.
Spent another summer backpacking on her own throughout China.
She taught English in Taiwan.
Rode a camel and discovered riding a camel is not as comfortable as it looks in all the movies.
She lived and studied in Sundsvall. Sweden during her senior year of high school.
Has studied Chinese, Vietnamese, and Swedish; knows enough in each language to get around and get in trouble.
She is an artist who loves to paint funky pictures of dogs, cats, and women of culture.
She loves to sail but is not very good at it; she hopes to become a better sailor one day.
Spends many Saturday mornings cycling with friends around the countryside outside Hanoi, Vietnam.
Has cycled Ragbrai, the annual bicycle ride through the USA State of Iowa, and discovered Iowa is not flat.
She cycled between the BYUs from BYU Provo, Utah, to BYU Idaho and discovered it was a crazy thing to do.
She took flying lessons in Hong Kong.
She does a morning master's fitness swim class but is still not a very fast swimmer; has to use fins to keep up with the other swimmers.
Loves any good BBC murder mystery.
She is a foodie who loves delicious and interesting food and eats too much.
She comes from a family of 6 girls and a house with one bathroom.
She loves to do virtual fitness challenges and usually works on three virtual fitness challenges simultaneously biking, swimming, and walking.
Always up for a good adventure and a lot of fun.
Publications, Speaking, News, Etc.
"Starting & Operating a Business in Thailand," by Anita Louise Hummel and coauthored with Pise Sethsathira, a Law Professor and Legal Advisor to the Thai Government. Published and Printed by McGraw – Hill Book Co – Singapore, 1991.
"Crafting a Life in Asia," an article written about Anita Hummel for the Bridges Alumni Magazine, Volume 2012, Issue 2, a publication of the David M Kennedy Center for International Relations, Brigham Young University, Provo, Utah.
Anita Louise Hummel, "Vì giáo dục, ai cũng có thề làm việc nghĩa!, an article written about Anita Hummel and her charity work with Project Sprouts. Publication of Giáo Duc Thời Đại, a Vietnamese national newspaper about education, November 30, 2020.
Anita Hummel Speaking Assignments and International Workshops:
Seoul, Korea – May 2017, BYU Management Society Asia Pacific Annual Conference – Workshop on Entrepreneurship/Women in Business.
Hong Kong – May 2018, BYU Management Society Asia Pacific Annual Conference – Workshop on Entrepreneurship/Women in Business.
Ulaanbaatar, Mongolia – May 2019, BYU Management Society Asia Pacific Annual Conference – Workshop on Entrepreneurship.
Provo, Utah – October 2019, BYU Management Society Annual Conference – Workshop on Building International Chapters.
Anita Hummel has also been a featured speaker for Brigham Young University Marriott School, the University of Las Vegas, and SCUT (The Southern China University of Technology).