In the current world, along with the development of technology and thousands of years of education research, the leading developed countries in this field, such as the US and UK, have offered hundreds of effective teaching and learning methods for students. However, I believe that Active learning and Personalized learning are some methods that help students the most in acquiring knowledge.
#1 Active Learning
First, what is Active learning, and what is the difference between it and the traditional method? "Active learning is an approach to instruction that involves actively engaging students with the course material through discussions, problem-solving, case studies, role plays and other methods." Simply put, Active learning uses student engagement.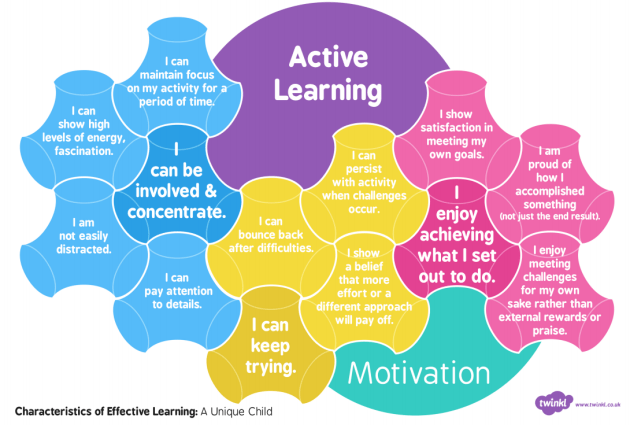 When teachers use this method in teaching, instead of just listening to the teacher speak and take notes, students themselves will be involved in the analysis, synthesis, and evaluation of the lesson content. They will experience the feeling that they have contributed a great deal to the results that the group or class creates.
One of the best and most successful examples of this approach is group study and learning. Accordingly, students can plan, explore, and go step-by-step to create the group's product. In the process, students will remember this content longer and have the opportunity to refer to more resources than textbooks at school. Or having students discuss an academic question or problem in class is also one of the effective ways to increase student participation and contribution in the classroom.
As a student, I enjoy participating in in-class lessons. I find that quite a few students also think that using Active learning will help them understand and remember the lesson content longer than traditional methods. In particular, this method not only helps students learn but also helps teachers realize the different potentials of their students and listen and learn exciting and valuable ideas from their students to improve their learning while improving the quality of lectures the lessons.
#2 Personalized Learning
About Personalized learning definition, it is "an educational approach that aims to customize learning for each student's strengths, needs, skills, and interests."
Each student has their personality, interests, and abilities, so teachers should also spend time researching and building learning programs or flexible environments for students. There may be students who love decorating their notebooks beautifully to inspire learning, while others need only a few notes to grasp the lesson's main idea. Each student is different, and they all need different teaching and learning methods. Teachers should give students time to find the learning methods that work best for them and apply useful learning programs that include competency-based progression.
In addition, schools can adopt a method that allows students to personalize their study schedules and timetable. Students can participate in tests to assess their ability and choose the class that best suits their level, and schedule their own study time in school. This helps students be autonomous in the learning process, saves time, helps them grasp and understand their current level, and finds practical ways to improve their skills and knowledge acquisition. Schools should also let teachers know the abilities and shortcomings of each student so that they can closely monitor the students' learning. Today's teachers also avoid using traditional methods for all students because they can sometimes be ineffective for particular students and counterproductive.
It can be said that Active learning and Personalized learning are applied very popularly all over the world, even in schools in Vietnam, and have proven that they are effective for students when the quality of teaching and learning has increased dramatically. In addition to active and Personalized learning, there are still many effective teaching methods teachers can apply to their students to discover their full potential and develop skills.
At Project Sprouts, we realize that we can not solve all the problems of poverty and education, but we can seek to make a difference in the lives of needy children by giving them school supplies and encouraging them to continue their education; we can give them winter coats, boots, and blankets to help them stay warm during the cold winter months.
Project Sprouts would love to have you be a part of our community and help us help worthy children in North Vietnam. We cannot solve all the world's problems, but we can do our part to help poor kids grow by giving school supplies, winter coats, boots, and other supplies.
You can find out more about Project Sprouts by clicking here or going to our give now page to donate by clicking here. As a grassroots organization, all funds will help those in need.
Related Content
What Is Educational Psychology And Its Importance In The Learning Process?
Capturing and understanding human psychology is very important no matter what industry you work in or your position in the company. Whether you are a boss or an employee, understanding the psychology of others not only helps you gain people's love and succeed at work but also helps you achieve your goals. This also works in education, so we need to understand and learn about educational psychology.
You can learn more by reading What Is Educational Psychology And Its Importance In The Learning Process? by clicking here.
What Creates An Interesting And Effective Learning Environment?
Today, the emergence of the COVID-19 epidemic has forced schools to teach online and use modern electronic devices; it has become increasingly challenging to attract the attention and concentration of students. As a result, this has sparked a hot topic in the education debate about creating interest in the classroom so that learning can be most effective. This blog will point out some characteristics that an enjoyable and effective learning environment should have.
You can learn more by reading What Creates An Interesting And Effective Learning Environment? by clicking here.