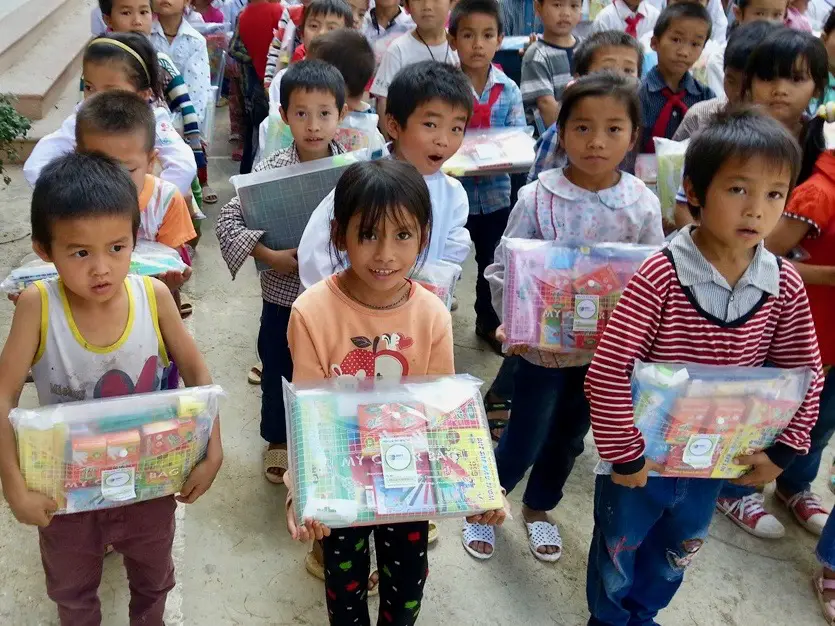 Like most charities we rely on donations and fundraisers to  purchase and supply our educational packets, winter coats, and waterproof footwear to our children in need.
You can either donate directly or help us by hosting a fundraiser/drive at your school or business. We love to work together with our communities to help children in need.
We also love to work with schools, teachers, businesses, and individuals in Vietnam who want to help us host drives for our school supplies. 
Please email us for more information on how you can get your school or business involved.
You can also donate school supplies directly at our Headquarters at No.7, Alley 275 Au Co, Hanoi.
Help Us By Donating to Our Cause Today!
We also accept slightly used donated items
Give Us Your Used Items to Help Others
We accept slightly used clothing, shoes, toys, and other household items. 
We request that all donated items be cleaned and washed before donating.  
We unfortunately do not accept any used underwear items;  slightly used and washed socks are okay to redistribute.  
You can donate clothing directly at our Headquarters or at our clothing drop off point at Better World (8 Xuan Dieu, Quang An, Tay Ho, Hanoi).
In the coming months we will be hosting different events to fundraise for our Winter Coats & Boots initiative.
Please follow us on Facebook to see which events we have coming up. 
We hope to see you there!